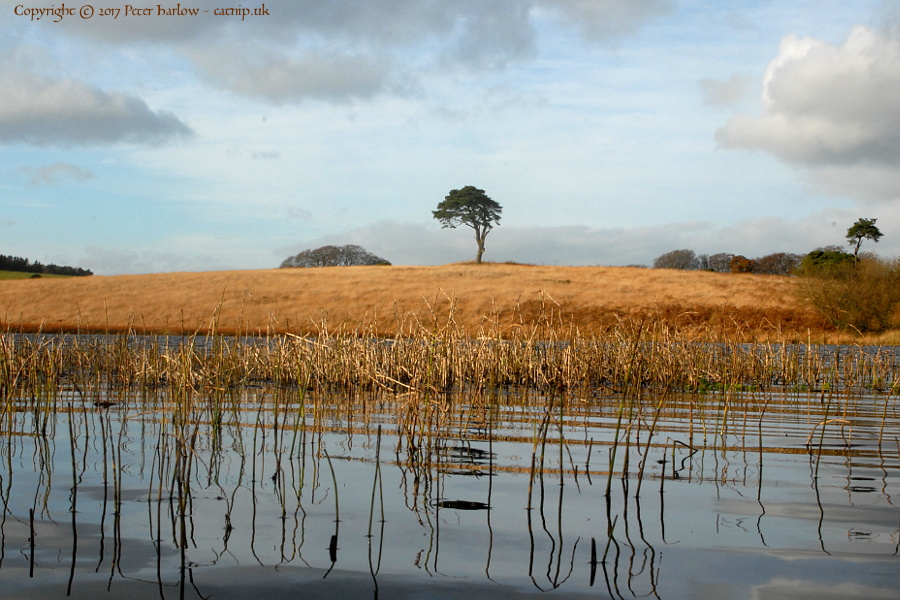 The pond at Priddy Mineries
L
L
L
ooking north across the pond, past the reeds to a solitary pine tree topping a small hill.
---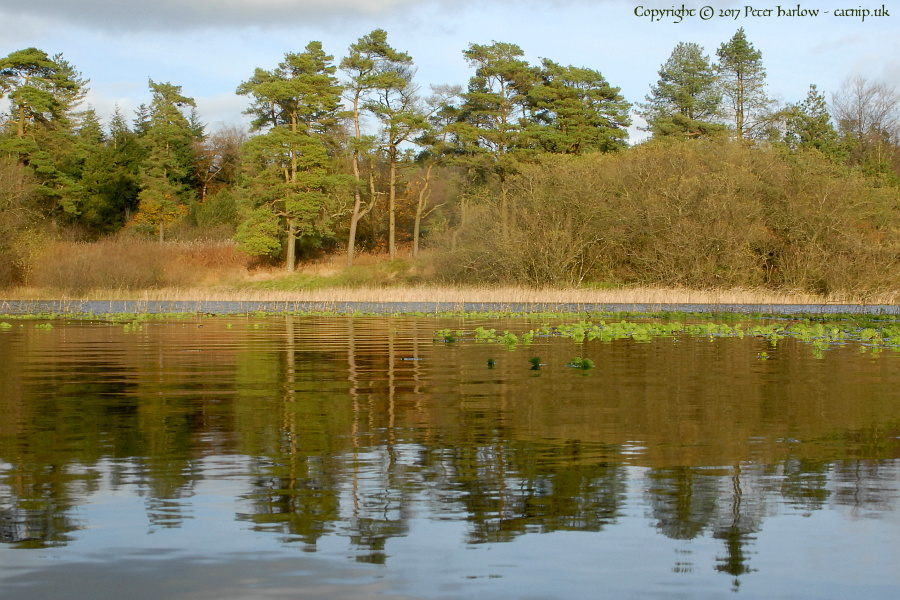 Trees reflected in the pond
A
A
A
slight ripple breaks up the reflection of the trees in the pond.
---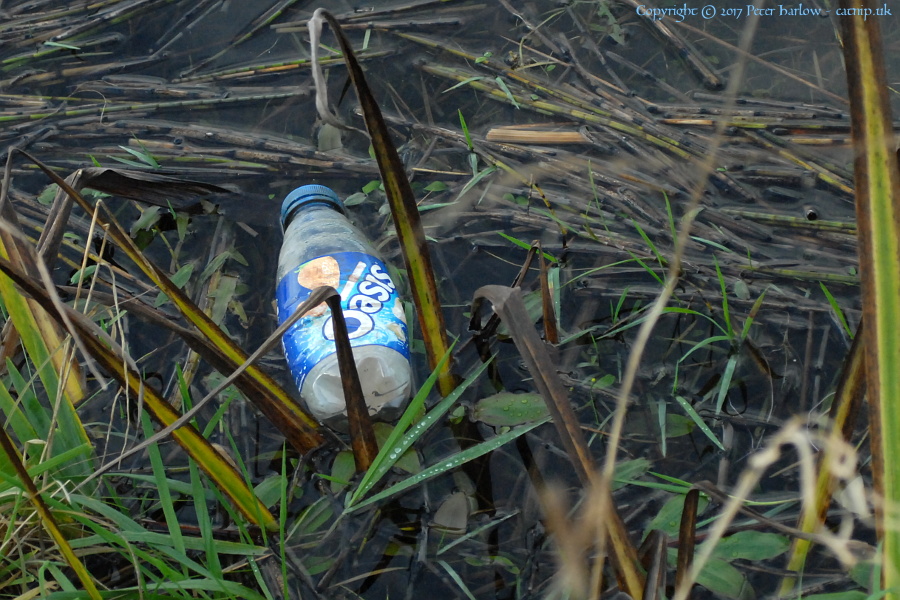 Plastic Bottle
T
T
T
his area has an austere feel to it, perhaps a remnant of the lead mines that have been here since
R
oman times.
S
adly the pollution continues in the modern age, plastic bottles litter the reed bed.
H
igh time for a deposit scheme to be introduced on plastic bottles, methinks.
---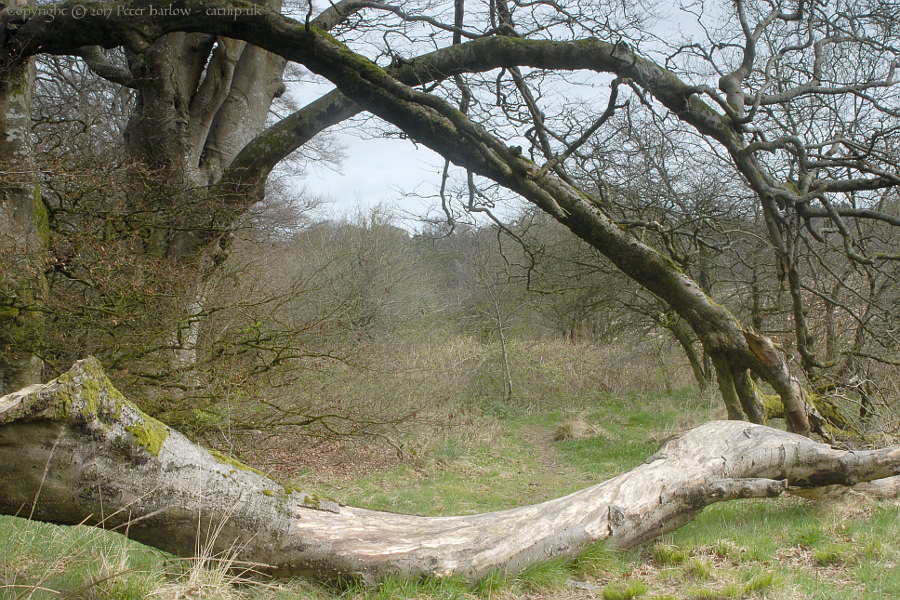 Tree Arch
T
T
T
ree trunks form a natural sculpture to the north of the pond at
P
riddy
M
ineries.